Bridging Specialties: Timely Diagnosis for ILD

As a family medicine or primary care clinician, you are focused on one
mission—better outcomes for your patients. Bridging Specialties: Timely Diagnosis for ILD is an initiative to define a clearer clinician-guided approach to diagnosis for interstitial lung diseases (ILDs).
Early diagnosis for ILDs is essential. By working together, we can leverage our combined strengths to tackle a shared goal: shortening the time to diagnosis for ILDs.
If you hear this, it could be ILD
Take a listen to see if you have heard similar sounds from your patients.
Time lost is lung lost. Access additional clinical resources, including our clinician tool kit containing research-backed resources, designed designed to help you advance care for patients with ILDs.
Learn to recognize the signs of ILDs
Fill out this form to download an infographic that shows why early diagnosis is important and the factors driving diagnostic delays. We'll also send you additional resources as they become available.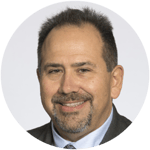 "Patients first see their family medicine or primary care clinicians, and, all too often, the most complex lung diseases present in ways that are indistinguishable from more common conditions like asthma and COPD. Bringing together experts in both fields will yield the best results in creating a path to diagnosis."
– William Lago, MD, Family Medicine Physician



CHEST and Three Lakes Foundation joined together to launch
Bridging Specialties: Timely Diagnosis for ILD.

Watch the video to learn more about this initiative.
---

About the American College of Chest Physicians®

CHEST is the global leader in prevention, diagnosis, and treatment of chest diseases. Its mission is to champion advanced clinical practice, education, communication, and research in chest medicine. It serves as an essential connection to clinical knowledge and resources for its 20,000 members from around the world who provide patient care in pulmonary, critical care, and sleep medicine. For information about CHEST and its flagship journal CHEST®, visit chestnet.org.

About Three Lakes Foundation
Three Lakes Foundation is a nonprofit dedicated to serving as a catalyst for uniting research, industries, and philanthropy in pulmonary fibrosis. We connect entrepreneurs, advocates, and institutions to an innovation ecosystem that will transform our approach to improve time to diagnosis and accelerate new therapies. To learn more, visit threelakesfoundation.org.